Hyler and Cass ~ Bringing Nature Home!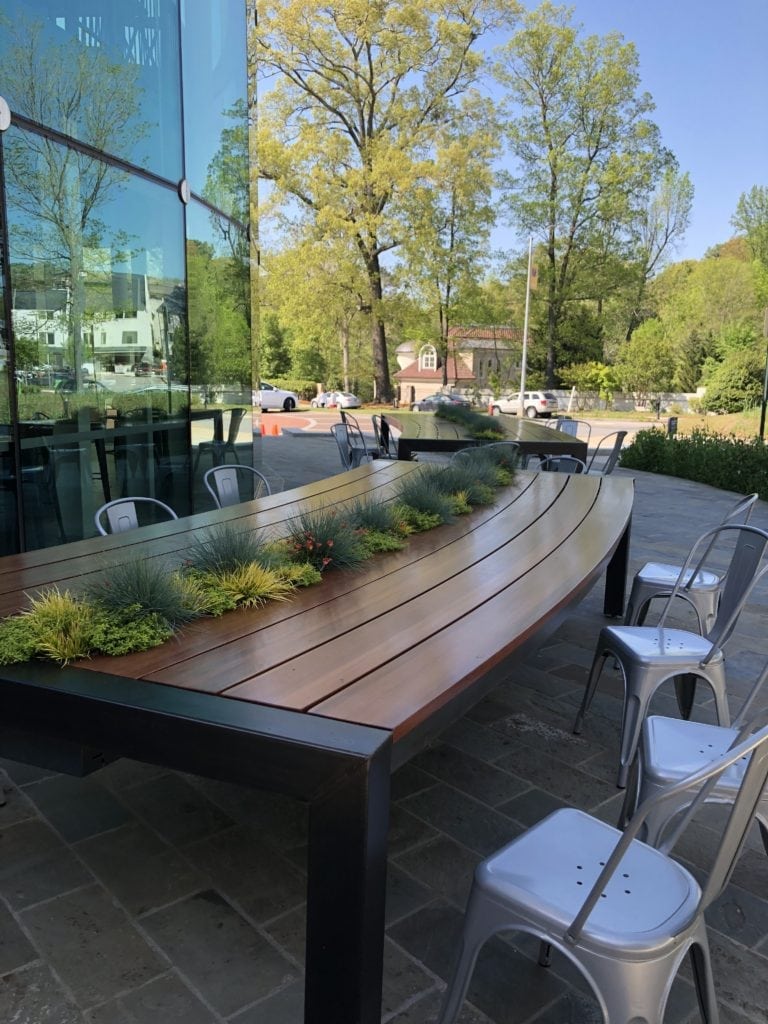 It was time for a new chapter in my client's lives. Newly retired, they were moving to a smaller house – downsizing. They planned to do less of the large scale entertaining they had done in the past, and travel more to explore the lovely beauty of the national parks in our country. Nature, they told me, was "where they found God".
Eagerly they showed me their recently designed architectural drawings. And while their architect faithfully gave them the style of the house they wanted, and the requisite number of rooms, the house did not really reflect who they really were. It did not speak to their need for light, their love of a feeling of space, which was important to them even though their new house was going to be smaller. Nor did the finishes they were encouraged to choose reflect their deep love of the natural world. I explained that their home could never really be the sacred refuge they craved in this stage of their lives if it did not bring in the natural elements.
I told them about the developing field called Biomimicry. They already related deeply with how nature sustains our lives and heals our spirits. We talked about how spending time out in nature is important, not only as a place for physical activity but because we feel great when we take time to smell the roses, notice the stars or experience the rustling wind through the trees. But to remember that time with nature does not only mean spending time outdoors. We can foster our relationship with nature by consciously inviting it into our homes and workspaces. One way in which we can do that is by using sustainable materials and environmentally friendly products. Another is to pay attention to its five elements, Earth, Fire Water, Air and Spirit. "All these elements should be represented in your home" I explained.
So we brought the earth element in with potted plants, real live ones –no plastic or silk wannabes! I explained that plants not only complete our carbon dioxide/oxygen exchange, they also provide us with a sense of grounding and they absorb negative energy. This exchange of molecules and atoms has a positive effect on our biochemistry, physiology and psychology. I suggested using tree branches as sculptural elements and a beautiful tree trunk fashioned into a dining table. We used other natural materials, bamboo, wood and stone for the flooring and fireplace surround and bathroom walls and pebbles for the shower floor. . Natural fabrics of silk, cotton, linen, hemp and bark and earth toned colors all brought grounded earth energy into their home. Rock collections, driftwood collected from the beach, grass mats, baskets, wooden bowls and vases filled with beautiful flowers all could bring the outside in.
"Fire activates the heart," I explained. And warmth and light remind us of our inner depths. We brought the fire element with the cozy fireplace in the family room, and also by maximizing the sunlight's warmth via windows and skylights. And then we focused on the lighting (always on dimmer switches to enhance mood and create atmosphere).
They chose to celebrate the water element with an outdoor shower and hot tub on their private deck, and I also suggested a small indoor fountain. In the Master bathroom we discussed using containers made from mother-of-pearl and painting it and the Master bedroom with beautiful soft watery-colored natural paints in the greens and blues that evoked seas and rivers. Perfect colors for rest and purification!
Of course air is the medium of breath and is all around us. They agreed that a natural way of honoring that element was by using their air conditioning responsibly, as well as not over-cluttering their home leaving lots of space between objects. And we placed the beautiful sound of wind chimes on their porch for the breeze to play through. Open space and light are great reminders of Source.
They were delighted, and for "contributing to the quality of their lives." They now feel like they have a home that is not only their refuge but also their sanctuary!